One conscious breath – in and out – is a meditation.
~Eckhart Tolle
Weekly Meditation Classes
Anyone can meditate! Let us teach you how! Beginners Welcome! We offer 60-minute weekly meditation classes for anyone at ANY level of experience with meditation.  We explore meditation with the breath, mantras, guided meditations, visualizations and discussions.
Current Weekly Class Schedule:
Morning and Mid-Day Classes: Tuesdays and Thursdays – 10am to 11:00am,  Noon to 1:00pm
Evening Classes:  First and Third Thursdays of the Month – 6:00pm to 7:00pm
5-Class Pass (Good for 3 months): $99
Monthly  All Access Pass (Automatic Recurring): $111
INTRODUCTION TO MEDITATION - JUST BREATHE!
Thespacebetweenyourthoughtthespacebetweenyourthoughtsthespacebetweenyourthoughtsthespacebetweenyourthoughts…
Is this you? If so, then meditation may be for you! If you've been curious about meditation, have tried it before but struggled, or if you've meditated on your own, and have wanted to experience meditation in a group setting, then this class may be for you!
Come join us for this fun, relaxing, informative Introduction to Mediation class.
You will learn the following:
• Types of Stress
• Effects of Stress
• Benefits of Meditation
• Myths of Meditation
• What Happens During Meditation
• 6 Stages of a Present Moment Experience
• Developing and Sustaining a Practice
• Simple meditation techniques to help alleviate stress and begin your practice.
Check our calendar for current times and pricing.
GOING DEEPER
In this class you will take a deeper dive into the teachings of mindfulness and meditation.
We combine discussion and meditation techniques with creative projects and activities, designed to help take your meditation and mindfulness practice to a deeper level.
We will explore topics such as mantras, mudras, malas, crystals, and more! These classes are 2-3 hours in length.
WISDOM WARRIOR SERIES
In this series of classes, we combine ancient and modern wisdom teachings, integrating art, sounds, music, movement, etc., to help you tap into the stillness and silence that rests within.
Along with new topics each class, these classes will build upon topics covered in previous classes, so it will be helpful, but not required, to attend classes in sequence.
There may be select readings that go along with some classes, and some classes may have a small materials fee. These classes are 3-4 hours in length.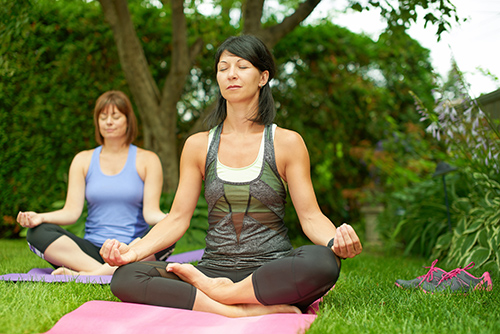 We offer a variety of workshops on select topics. These can be one-day or multiple day workshops. We schedule these occasionally at our location, and we can also come to your location and tailor the workshops to suit your preferences.
One-on-One: We offer individual one-on-one meditation and mindfulness coaching, in a private setting, at our location or yours.
We will meet you where you are at in your journey, and we will tailor individual sessions to meet your needs, and deepen your practice.
Fee: $100 per 60-minute session. Packages available for multiple sessions. Travel expenses extra if over a 30 minute drive to your location.
Group – We offer group or team coaching at our location or yours, tailored to suit your preferences and schedule. Contact us for a consultation to discuss how we may meet your needs. Pricing varies.